Everyone in the world has a role model. It's healthy to have someone to look up to as an example in life. Athletes, actors, activists, and politicians are popular choices. Some people are also lucky enough to know their role models personally.
My role model is Thomas Walter Richards Jr. Throughout his life people called him husband, brother, uncle, friend, Mr. Richards, and coach. I was the only one lucky enough to call him dad.
In a utopian world my dad would have turned 67 years old on June 14. As is, he passed away nine years ago due to an aggressive-acting form of melanoma. I never gave a eulogy at my father's funeral, but I was 17 years old at the time and it probably wouldn't have come out right anyway. Rather than a eulogy consider this an in memoriam with a message.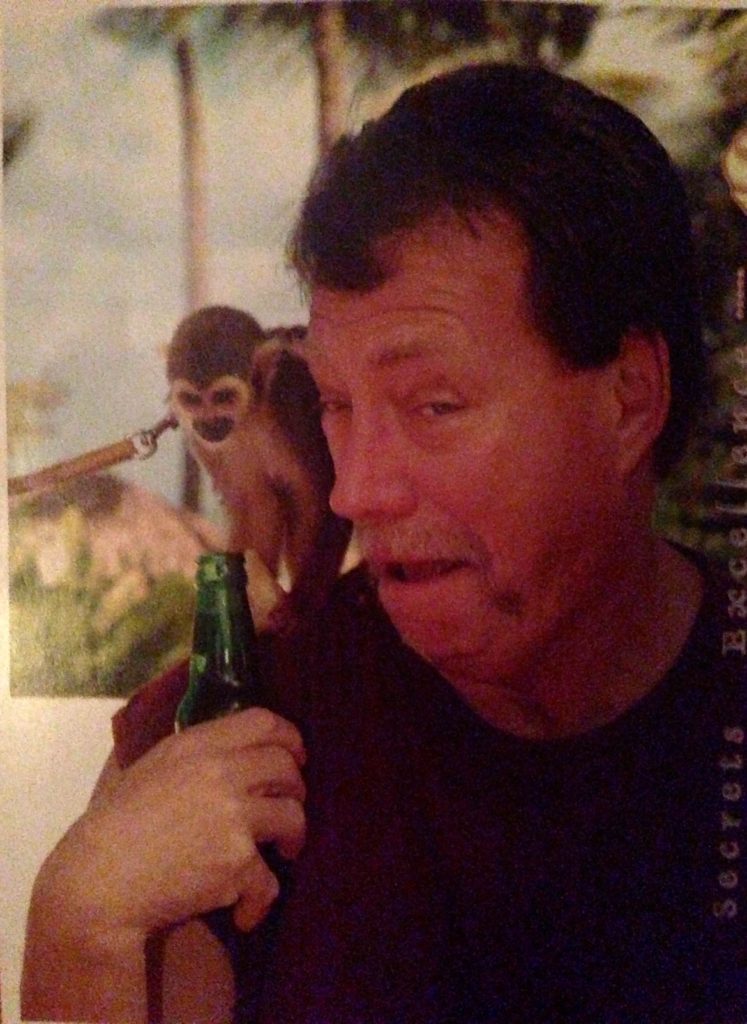 Tom Richards started the softball program at Hatboro-Horsham high school from the ground-up in 1973. His first ever game was against North Penn, and they lost something like 30-0, but it got better from there I swear. Eventually he took a talented group to the district title game in 1989. He was also the Hatters' golf coach for 20 years, winning a District One title in 1997. At some point, he was also the assistant basketball and soccer coaches. In all he won 14 Suburban One division titles to go along with a district title, which earned him the nickname CR (for coach Richards) and a spot in the inaugural class of the Hatboro-Horsham Athletic Wall of Fame with the likes of NBA vet Matt Carroll. It's safe to say he was passionate about sports — softball, golf, and baseball particularly. His favorite team to root for was the Phillies, his favorite team to scream at was the Eagles, and his favorite thing to do was play golf. If you had the chance to ask him he'd tell you the best show of all time is The Wire, the best movie of all time is Dances with Wolves, and the best band of all time is Metallica. He also really liked Creed for some reason, but nobody's perfect.
Superlatives and interests aside, first and foremost my dad was a family man. Obviously, that means family in the traditional sense — he took a job as a principal at Hatboro, that he hated quite frankly, just to make a little more money and make life easier for us. He stopped coaching softball when I turned five so he could make it to every one of my baseball games instead. I've been told countless stories from his best friends that ended, "but your dad left early so he could make your event." My dad taught me how to hit a golf ball, how to hit a baseball, and above all how to treat people along the way.
Tom Richards was a family man not only with me and my mom, but with his extended family as well. And when I say extended family I mean his in-laws, friends, players, and students. He made friends in all walks of life. Often times he would bring these pockets of people together and they would bond like they've always known each other, when the only thing they had in common was knowing my father. He coached multiple sports and taught history partly because he enjoyed it for himself, but mostly because he wanted to impact people. My mom still gets Christmas cards and email updates from former players and students.
Unfortunately, my dad died so long ago many of my friends never really knew him for who he was. Fortunately, almost every redeeming quality you may think I have came from him. To know me is to know my father. Nearly a decade later I'm coaching a legion baseball team, hoping to make the same impact he did. My passion for sports is equal, and I work in the industry. I also work on a bunch of side projects, and bill my clients behind a company named nothing other than CR Productions. I live at home because it takes two people (and a dog) to bring the love, support, humor, and joy one Tom Richards brought.
I'm not telling you this to give you an update on my life. That's not what this is about. I'm telling you this because my dad, my role model, lived a life worth modeling. My dad is gone but will never be forgotten.
I do want to leave this message; because I have best friends and good people who have also lost model-worthy family members to terrible accidents and diseases. They would echo the thought:
Please, if you care about someone, tell them. Let it be in your own way, and let it be impactful. I promise it won't go unappreciated and it's never too soon.